Big Bob, Who Planned It Well
"If I'm going into business for myself, he reasoned, then I was going to do so with a strategy."
As a teenager, I was always impressed with my friend's family lifestyle. They owned a large, beautiful home near the cliffs of Diamond Head in Honolulu. The living room, dining room, and two bedrooms had a majestic view overlooking Moanalua Bay and the ocean. Stay the night there, and you were coaxed to sleep with the sound of waves gently crashing on the reef below.
The Wilsons frequently traveled to the Mediterranean in the summers, went skiing in Aspen in the winter, and on occasion included me on weekend trips to the outer islands of Hawaii.
Big Bob was the family patriarch—a tall man who had made his fortune in the broadcasting business. One summer afternoon, he walked into the living room in casual shorts and a tee shirt. Curious, I asked why he was so casual in the middle of the day. "You're not working?" I asked. "Not anymore; I retired."
"Why?"
"Because I don't want to work anymore."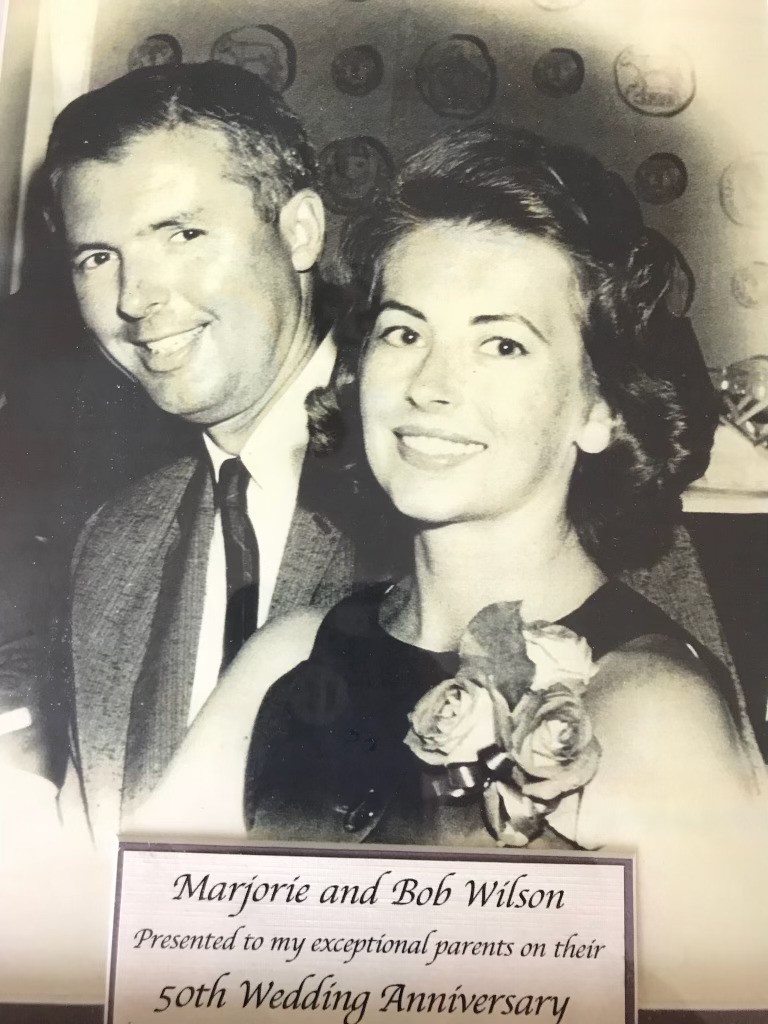 A couple of years later, when I revisited that day with him, I discovered that Big Bob was able to do wonderful things and retire early because he
had planned for himself, his business, and his family years earlier.
"If I'm going into business for myself," he reasoned, then I was going to do so with a strategy.
I would consider possible challenges ahead and work around them
before
they occur. John, he continued, it's all about making the time and having the discipline to plan ahead. You can start out poor, but with a plan, you will soon find yourself in a position to bring in people who are smarter than you and who can ensure that your plans are truly scalable."
Several years ago, Big Bob passed away. Because he had worked with the right team to ensure that he had a well-thought-out plan for success, he was able to build a successful business from nothing, provide for his family, and leave them all in good hands afterward.
John and his vetted partners work as a team for the purpose of doing the same thing for clients that Big Bob did for himself.
These partners include Attorneys, CPAs, Financial Planners, Business Brokers, and others to ensure that – from start to finish, the best outcomes for small to medium companies (and those who build them) can be realized.
The Approaching "DRIVE-THROUGH" Crises
Extreme weather versus conveniences and the effects. The dilemma is reaching critical mass. Do businesses give the consumers what they want or risk alienating them?
In a culture of convenience, fast food and coffee locations have been providing drive-throughs for over a ¼ century. So hooked on this idea that for years it has not been uncommon for some to sit waiting for nearly ten minutes while their cars idled. All - while with their cars and spewing carbon fumes into the atmosphere.
But at what cost?
As we endure the hottest summer in recorded history and watch unusual rains flood communities, it has become very apparent that drastic changes in our weather are happening.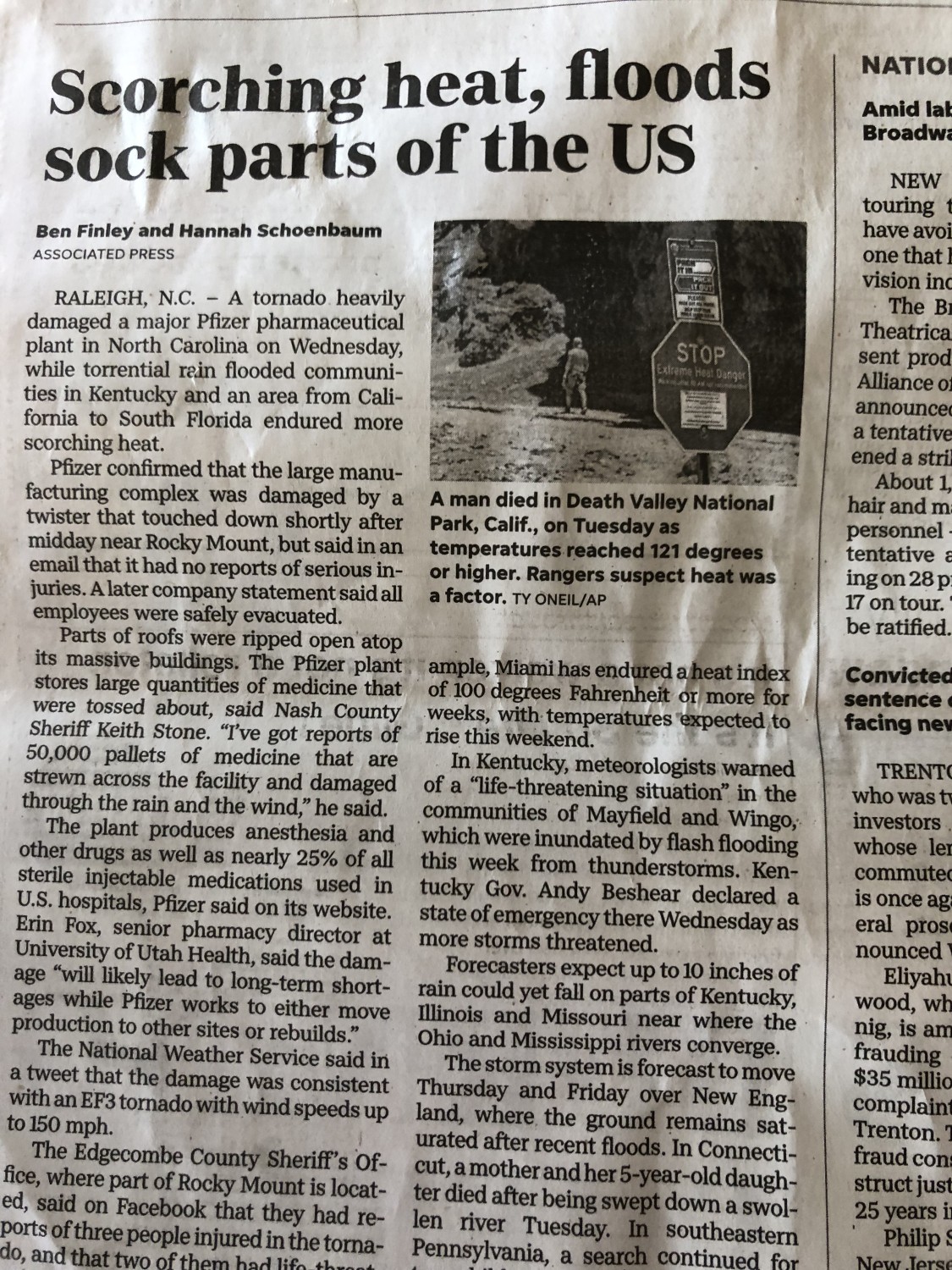 From massive forest fires north in Canada to unprecedented 90-degree water temperatures off the Florida coastline, we are in deep trouble.
For consumers accustomed to drive-throughs, taking away this convenience can cost businesses dearly. And for socially conscious businesses both aware of and concerned about the reality of climate change, the double-edged sword of guilt over profits is real.
Moreover, should consumers accept a
no drive-through
policy at their favorite places - then what?
• Will they leave their cars running anyway so the air conditioning stays on
during a typical 100-degree plus afternoon?
• Should this be the case, then not much is gained by ending the beloved drive-
throughs.
• How bad will the lines at the counter get? Will those lines by themselves hurt
business?
• Could this be more easily carried out if mandated by city codes? If attempted,
how many lawsuits will such mandates create?
• How about if drive-throughs were only allowed for EVs? Would that generate
discrimination lawsuits by non-EV drivers?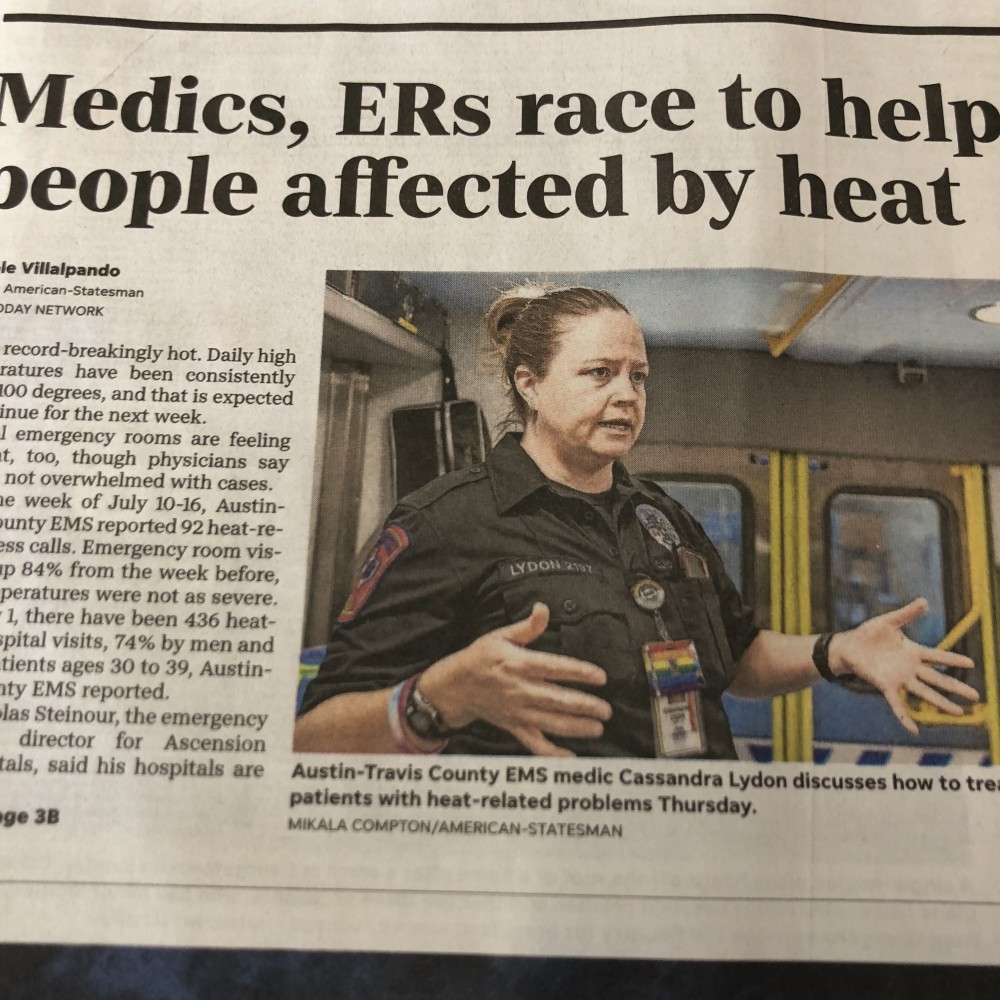 It can get complicated really fast. Unfortunately, increasing heat, extreme storms, and dried-up rivers may soon be forcing us to be inconvenienced as well.
A cornerstone of John's advisory approach has been to maintain proactive strategies for companies to be aware of - and how to - adapt to constant change.
Experience Brings Powerful Conclusions
My many years of experience are fairly wide, advising in multiple sectors, from small businesses to Fortune 500s. I discovered years ago that regardless of size and sector, all fundamental business challenges are universal. While financial goals are important, they should be part of a comprehensive strategy (where all things) are considered. Like the body, a business is a living thing requiring that all parts are working efficiently for healthy outcomes
It's all about "Your Business Culture"
Great companies share a common denominator; they are built on the principles of a healthy business culture. In doing so, job performance increases, and customer satisfaction and loyalty reward businesses with 5-star ratings.
Here are a couple of guidelines for you to achieve this:
1. Have a clearly defined vision - with a mission to support it.
2. Remember to share it with your team and empower the members of your organization to truly understand, embrace and share it with one another. Just hanging it on the wall won't do it.
Actually, engaging and demonstrating it will.
3. Maintain good communication
4. Have an annual retreat at least once a year with the purpose of some fun and relaxation, along - with ample time to brainstorm collectively for improving the operations, customer delivery, and new objectives that can be measured in the coming months.
5. Quickly identify and remove toxic employees. While listening to valid grievances and addressing issues in a positive way is important, recognizing the difference between salvaging and releasing someone is imperative if you want to protect the culture you have built.
6. Strike a balance between listening and managing with respect. Remember, respect is earned, not demanded.
7. Create a fun atmosphere, but with guidelines and expectations. The end goal is to give your team members a reason to love to come to work.
8. Be authentic, not phony, or hokey. You want smart people working for/with you, right? Don't insult their intelligence by being inauthentic.
John built and sold his own successful businesses before advising others. Through a combination of trial and error and listening to the counsel of other business advisers, he finally came to understand the secret sauce for building a healthy business culture.
Recommended Reading
Remember what you ask for, or you might not get it.
I am not implying that these folks have not done some remarkable things for their clients; they have. But I do encourage every company or business owner who is considering Business Consultants, Advisers or Strategists to ponder on the following:
1. What is your clear purpose for wanting to engage?
2. Between the investment to retain professional advice, what is your desired threshold for you to:
o Recover on such an investment o Truly profit from it
3. How comprehensive will their approach be? Will it address one issue, or multiple ones?
Many large firms have a reputation for taking a slash-and-burn approach to saving money.
4. How much effort will be made to root out the true reasons for poor employee morale and lack of buy-in?
o What's wrong? Why the poor performance?
o What would "the employees" advise? (Years ago, I sat across from a Senior Banker in Prague who mentioned that a major firm had been retained to recommend changes for increased profitability. The team the Management Consulting Firm brought in consisted of recent 20-something graduates from Business Schools. I know this because I met some of them. The knowledge and experience they had to advise this Bank with locations throughout the country had minimum real hands-on business experience. But they did have a Business Degree! I will never forget what the Banker said to me: "All they want to do is slash and burn, get rid of people." Then with a tear in his eye, he leaned forward and whispered, "but they never asked us what we thought could be done.")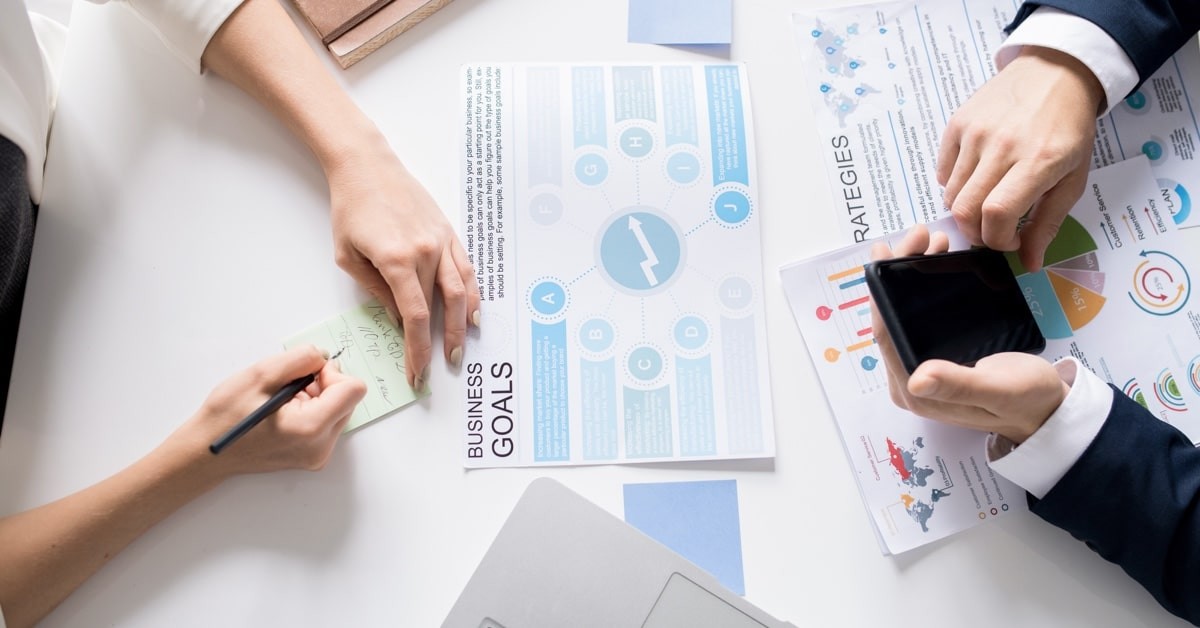 5. Will your marketing campaign be reviewed to see if you are doing what you claim to do for your customers? Will the proposal you receive address:
o Who are your true competitors are – and why?
o Political and social trends that are, or may be about to affect your company's profitability?
6. Does this proposal suggest that this is going to be a one-time engagement, where at the end of the process, they hand you a lengthy glossy report and wish you well? Or:
o Is this intended to be the beginning of a long-term relationship? (A least 20% of prospective clients I have met with have brought out a report from a previous firm with whom they had engaged. They handed it to me and said, "this was what the previous consulting firm gave us."
o When I asked if they implemented any of the recommendations, they replied, "a few."
o When I asked them why, the CEO, Managing Director or Owner simply said, "because there was no follow-through for them to make sure we had changed course and measured our progress!")
Remember what you ask for, or you might not get it.
John has provided comprehensive advisory and strategic services to businesses across multiple sectors and sizes in the United States and Central Europe.
If there is such an advanced degree in Customer Service, she must have a "Doctorate."​
What Kathryn Can Teach Companies About Customer Service
Many will agree that good customer service is harder to come by. Kathryn can teach us about what Tom Peters spoke about in his famous book, "In Search of Excellence."
Every Thursday morning, when I meet with colleagues at the First Watch Lakeline location, Kathryn has the table ready for us. On it is my large glass of ice water. And when she stops by our table, we are always greeted with her warm smile. Then she goes into an autopilot rehearsing what she assumes - correctly, that we will be ordering. Sometimes she might even advise that something "may not be that good today, so you might want to consider another item." And though such a suggestion is rarely made, the bottom line is that she is looking after us. She knows us, and she knows what's happening in the kitchen.
Once again, she remembers that I will want extra butter, compote, and ice water "to go" when we are ready to leave.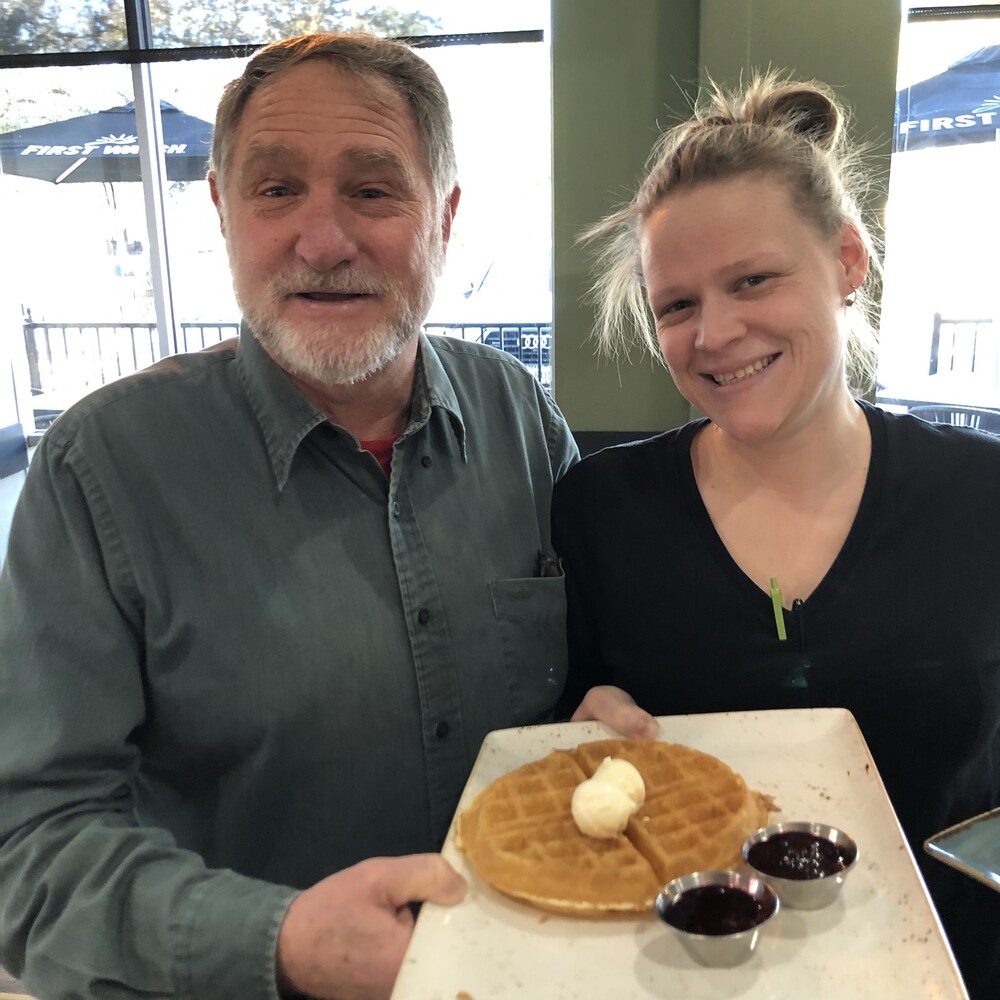 Kathryn quickly shares with new staff members when and how we like our orders. She then proceeds to do the same with everyone she serves in the restaurant.
When any discussion has been brought up about finding a different location, we are quick to poo-poo the idea because we wouldn't have Kathryn looking out for us. A couple of days ago was her birthday. We wished her a happy birthday and hope she will be on this planet for years to come, as whomever she meets or works with or for, the world will be a little brighter because of her.
John has worked tirelessly to instill the value and rewards of good customer service. His clients reap the benefits of these principles through customer loyalty and spreading positive stories.
Disclaimer: First Watch is not a client of RCG.